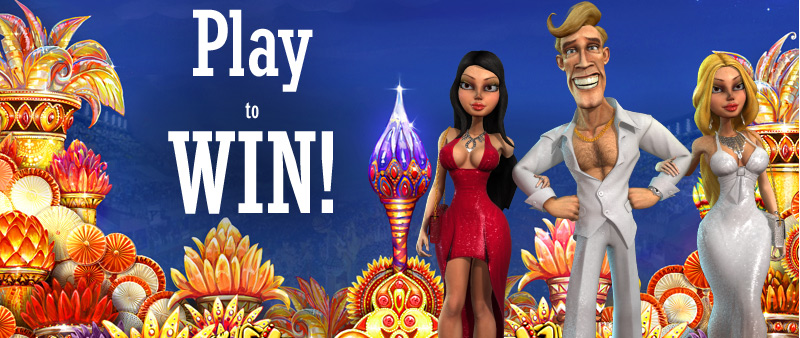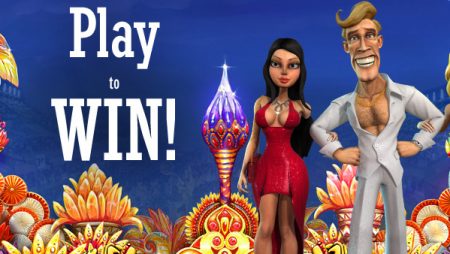 The thrill of playing and winning in an online casino is unparalleled. But with thousands of casino websites at hand and new ones cropping up all the time, it makes sense to do some research before you start playing in real money online casinos.
Below we share our top 7 tips which every punter should keep in mind before signing up at a casino website.
#1 Does the Casino support your Country?
Although in this era of globalization one would expect that online casinos would not have any country restrictions, the fact is, there are. This is so because various countries have their own gambling rules and regulations and online casinos must adhere to them.
Every country has its own betting laws, and while some European countries such as the UK, Sweden, and Denmark offer online casinos a gambling license to operate legally in their jurisdictions, other countries such as the USA have a near-blanket ban on online casinos.
Whatever betting laws are there in your country, it's better to be aware of them before playing in online casinos.
#2 Is the Online Casino Licensed?
One of the most important things to check for when you visit any casino website is to see if they have a valid online gambling license. All online casinos must display their gambling license information and it can usually be found at the bottom of their website.
Licensed online casinos are regulated by various government-backed gambling authorities and thus can deemed to be trustworthy and safe. In case of any dispute between the player and the casino, it is the regulating authority that might become your lifesaver.
Some of the most reputable casino licensing organizations are The Malta Gaming Authority (MGA), The United Kingdom Gaming Commission (UKGC), and the Gibraltar Licensing Authority.
#3 Casino Reputation and History
Even if a casino has a valid gambling license, it pays to do a little detective work over the internet and find a little about the casino you're wanting to play in. Searching the various betting forums, message boards, or the casino's social media pages for any reports of fraudulent activities or unfair practices can save you a lot of trouble later.
Alternatively, you can save a lot of time by visiting reputable casino review sites and read their expert opinions and verdicts on top online casinos.
#4 Casino Games & Gaming Providers
Having done a basic check on a casino, the next thing on your mind should be to check what all games an online casino has. The best casinos online not only have a large number of games (usually running into the hundreds) but also quality casino gaming providers.
Top casino games developers such as Microgaming, NetEnt, Pragmatic Play, Betsoft, Evolution Gaming, etc. are the ones to look out for if you want a superb gaming experience.
The games' variety is also an important criterion for many punters. So, unless you love playing only online slots, which every casino has in plenty, you may want to check if they have other popular casino games too. Online blackjack, online roulette, poker, baccarat, bingo online, keno and craps are the top player favorites at casinos.
If you want a land-based casino feel then you may also want to make sure that the casino offers live dealer casino games. Live games, such as live roulette and live blackjack, are streamed straight from the casino's studio and give you an opportunity to play with real dealers.
#5 Varied Casino Payment Options
Money, of course, is at the heart of betting. While there is no need to do any research on payment options while playing in a brick and mortar casino, online casinos offer a host of different payment methods to suit varied player preferences.
You most certainly will already be using credit/debit cards online for shopping, paying bills, etc. and you can use them at virtually all online casinos too.
But besides Visa and Mastercard cards, top casinos online also offer the next-gen payment options such as eWallets, direct bank transfers, cryptocurrency, and instant vouchers. If you have a preferred payment method such as PayPal, Skrill, or Neteller, you may want to check beforehand if a casino supports it for your country.
#6 Dependable Casino Customer Support
Since you can play at online casinos 24/7, and at any time of the day, you may need instant help. Which means the best casinos online must offer round-the-clock customer support to its players.
Understanding this need, top casinos offer 24-hour support, usually via live chat or email. Phone support can also be found in some casinos, but it's usually not available round-the-clock. Many online casinos offer support in local languages which is an added plus.
#7 Mobile Casino Gambling
It's likely you're reading this article on your mobile phone. Technology has kept pace with our fast-moving lifestyles, and so have online casinos. Today, all online casinos are designed to run seamlessly on mobile devices such as iPhone, iPads and Android phones.
However, some top online casinos also offer their own casino apps for iPhones and Android devices. The casino apps provide a better gaming experience and a few casinos even offer exclusive bonuses and offers for their mobile players.
If you plan to do a lot of gaming on your phone it's a good idea to check if a casino offers an app.
Playing in Best Online Casinos
So, there you have it. Our top tips for a great online casino gaming experience. Winning or losing is part of the game, but if you follow these pointers, you'll certainly have a worry-free, pleasant virtual casino trip. Happy gaming!